Image

Ready for the lawn of your dreams?!
Lawn Care Treatments for a Green Texas Turf
The First Application Is Only $24.95
Family And Pet-friendly
Lawn Care in North Texas
Our lawn care is designed to meet your lawn's specific needs. We take the time to evaluate your lawn's current conditions before creating a custom treatment plan. Whether you have brown spots, thinning grass, or unsightly weeds, we have the solution for you!
When you choose LawnLab for all your lawn care needs, you'll receive:
Lawn disease treatment, we'll properly identify and treat the specific disease affecting your grass, preventing it from taking over.
Two Pre & Post Emergent treatments ,before spring for control of winter annuals and crabgrass and broadleaf weeds.
Four lawn fertilization applications with weed control, throughout the late spring and summer season.
Two fall pre-emergent weed treatments, to control winter annuals and broadleaf weeds.
Ongoing insect & lawn disease monitoring, if there are any problems we will treat for it.
Don't Just Eliminate Weeds - Control Them!
Local Weed Control Service
The problem with weeds is that they persist everywhere. They pop up from time to time all over the place, and it's hard to keep them under control. If you have a yard, chances are you'll be dealing with some kind of unwanted vegetation at one point or another.
If you don't want to deal with the hassle of trying to get rid of these pesky plants yourself, then call the weed control experts at LawnLab!
With LawnLab, you can rest easy knowing that your lawn is being taken care of. We're a local weed control service based in North TX, and we know that keeping your lawn healthy and green is important to you.
That's why we offer a variety of lawn care options to fit your personal preferences and budget. Whether you'd prefer to let nature take its course and let weeds grow unchecked, or you'd rather hire a professional to handle the task for you, we've got you and your lawn covered.
Trust LawnLab's
Commercial Lawn Care Service
A poorly looking lawn can make worse of first impressions. Yet, on the contrary, a healthy lawn that's lush, green, and uniform instills a feeling of quality and trust. A green lawn doesn't happen by accident. You can have it watered regularly and mowed, but a variety of challenges will naturally arise. Let LawnLab be your company's insurance policy against lawn diseases and more!
Our lawn care experts treat the following:
Brown spots
Weeds
Thinning
Discoloration
Our commercial lawn care program will address these and other problems. We understand exactly what kind of fertilization your lawn needs for healthy growth, plus can target weed growth, leaving impressively pristine green carpeting surrounding your business.
Our Guarantee
Should your lawn issue persist in between scheduled treatments, simply let us know and we'll re-service for no additional cost to you. That's our guarantee to you!
Image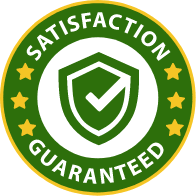 WHERE WE SERVE
Looking for a Lawn Care Service Near You?
We provide routine lawn care services in the following cities and towns in North Texas:
Image