Image

Can Your Lawn Breath?
Schedule Expert Aeration for a Healthy Lawn!
Professional
Lawn Aeration in North Texas
Soil compaction is a natural process, but it can make it hard for water and nutrients to reach the roots of your grass. This results in unhealthy turf that is more susceptible to drought, disease, and insect damage. Luckily, this is reversible with our lawn aeration service.
Core aeration is the traditional way to aerate a lawn, but it leaves behind soil plugs, can damage grass roots, and brings weed seeds to the surface. Liquid aeration is less invasive and can soften the soil even deeper, encouraging stronger roots. It also won't disturb dormant weed seeds, so you don't have to worry about dandelions or thistles popping up.
Here's how our liquid aeration works:
We spray a special product all over your lawn that activates microbes in the soil.
These microbes break down thatch, which chokes your grass.
The soil softens without having to pull up annoying soil plugs.
Trust the local experts
Why We Use Liquid Aeration Techniques
You've probably heard of lawn plug aeration before but are more familiar with core aeration. That's when a machine pulls plugs of grass and soil out of the ground, scattering them all over the lawn. At LawnLab we offer liquid yard aeration, which is a different approach that provides the same benefits but without the drawbacks of traditional lawn aeration.
Instead of using a machine to punch holes into the grass and ground, liquid aeration involves spraying a special liquid over the lawn. It contains food that gets microbial active in the soil as it soaks in, plus enzymes or bacteria that will break down thatch. 
Our team has a special formula that's gentle on your lawn but has proven to be effective with the soil in this area. The whole idea is to soften up the soil by spraying this solution on it, instead of using a machine to punch holes through the lawn.
Core aeration:
It damages the lawn's root system as you pull out plugs of soil
The process will bring weed seeds to the surface, giving you a new problem to battle
Liquid aeration:
It can loosen the soil even deeper, encouraging the roots to grow deeper into the ground
It doesn't disturb dormant weed seeds
The grass roots stay completely intact
Does My Lawn Really Need Aeration?
If you're wondering whether aeration is necessary for your lawn, look for these signs:
Water pools on your lawn when you water or it rains.
Your lawn feels uneven.
You can see traffic "lanes" in the grass where people walk more frequently.
The grass feels hard and uncomfortable to sit or play on.
Aeration Helps With Growth
Over time, the soil under your lawn will compact and become hardened. As you can probably imagine, that makes it difficult if not impossible for the grassroots to penetrate. Deep roots lead to a healthier and stronger lawn, one that can endure drought, disease, and other problems better. On top of that, thatch can develop at the soil's surface. That blocks water and nutrients, starving your grass. Aeration softens the soil, allowing the roots to penetrate deeper into the ground. It also opens the thatch and gives water a pathway to flow deeper, instead of it pooling on or near the surface. In addition, aeration allows nutrients to get down into the soil more efficiently, which also promotes a healthier lawn.
Our Guarantee
Should your lawn issue persist in between scheduled treatments, simply let us know and we'll re-service for no additional cost to you. That's our guarantee to you!
Image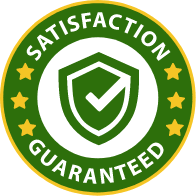 Where We Serve
Looking for a Lawn Aeration Service Near You?
We provide lawn aeration services in the following cities and towns in North Texas:
Image